We had so much fun organizing a craft area for a client who owns an antiques and gift store. Our client specializes in making beautiful custom wreaths and floral arrangements.
Here are photos of what the space looked like when we arrived!
BEFORE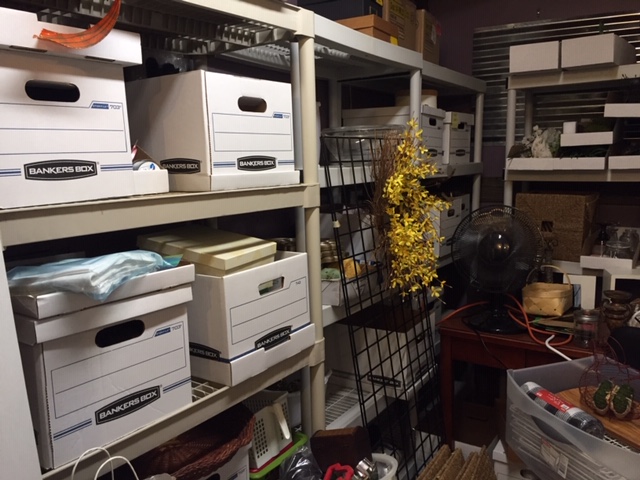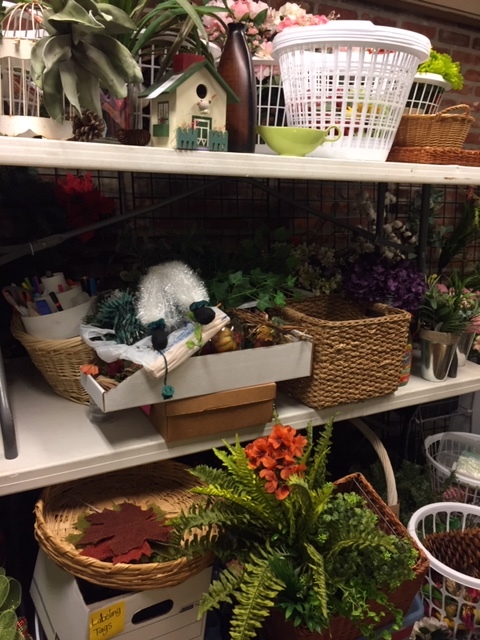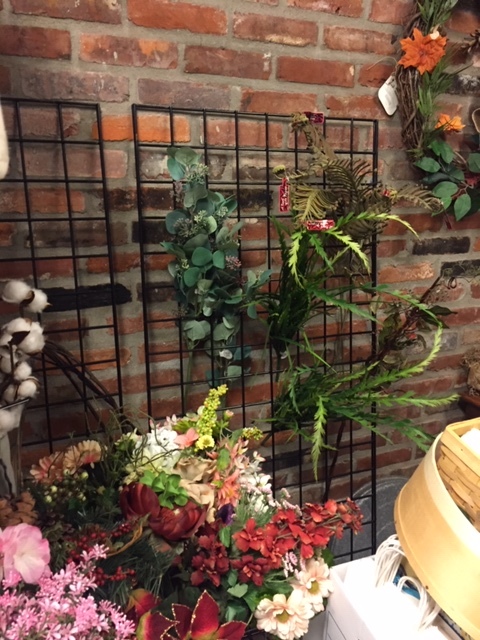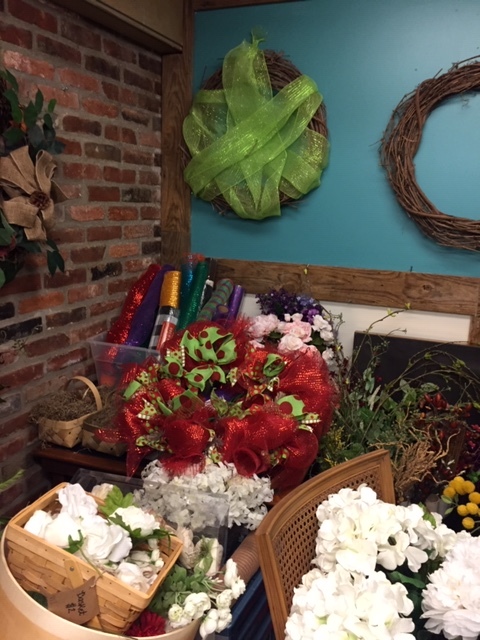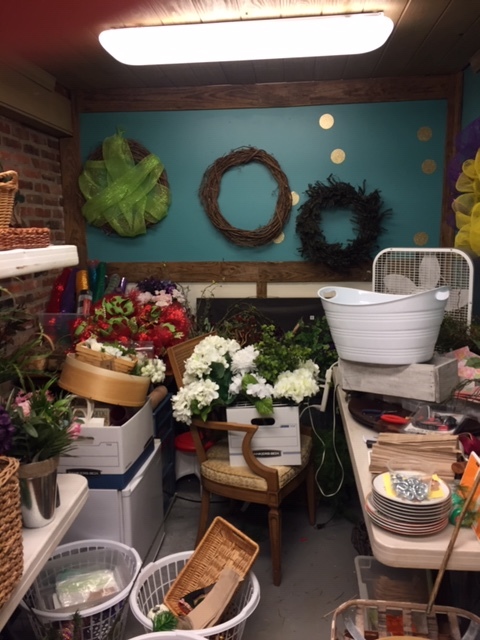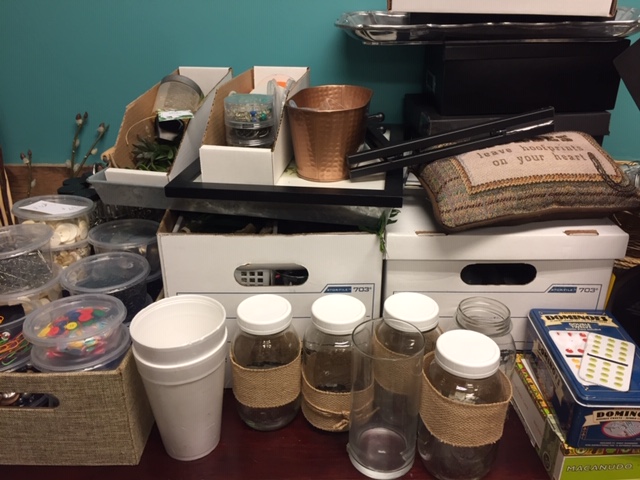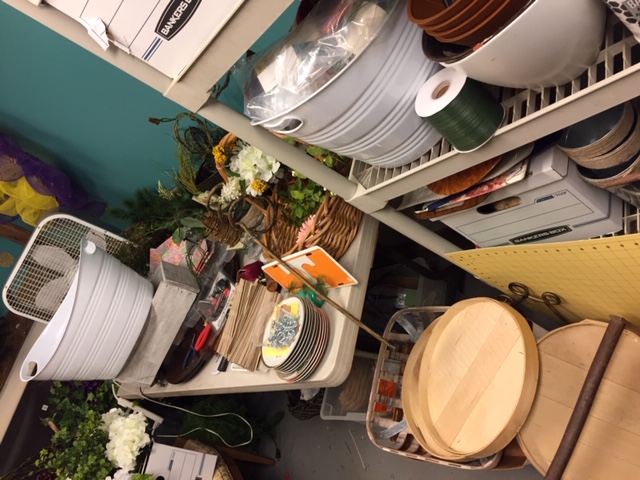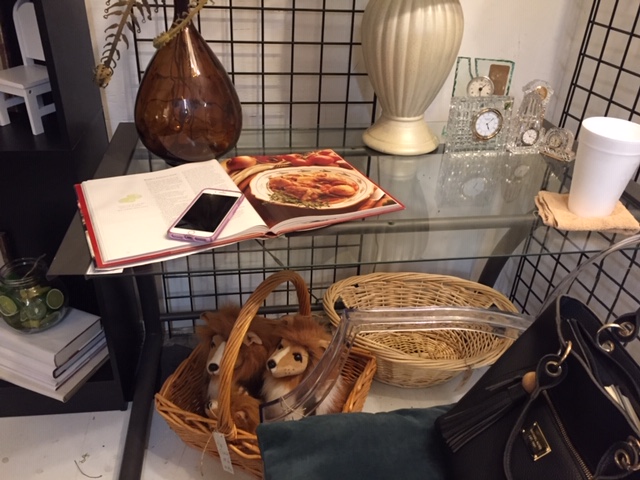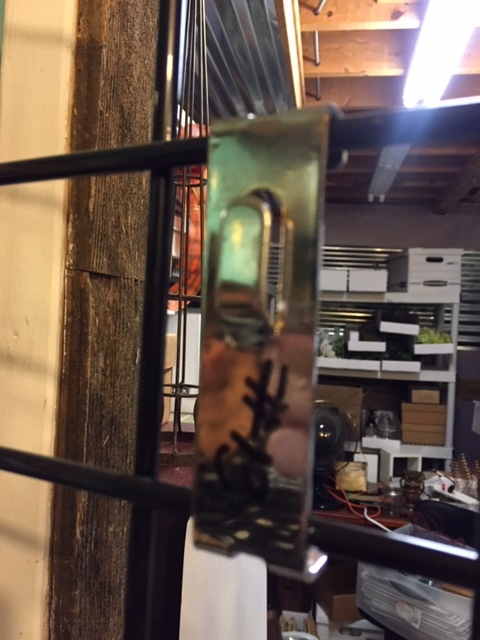 We spent the first day of the job purging. Lots of purging!! We must say, our client was amazing with this process and we estimate she cleared away 40% of her excess inventory. WOW!! We explained to her why it is important to make the stuff fit the space, not the space fit the stuff. Lucky for us, she totally got the concept, which made our job of getting to the organizing so much quicker.
The store is laid out with an open shopping area and then two additional areas where our client stores her inventory and does her crafting. Once we cleared the excess in the storage/work area, we designated one area ("room") for inventory and the other "room" for a workspace.
We created a beautiful floral wall with her artificial flowers, also known as plants we cannot kill - our favorite kind of plants - using trash cans she inherited as bins! Now she can easily select the flowers she wishes to use in her arrangements and wreaths because everything is in view and very accessible. This also creates an area for her clients to peruse when deciding what items they want in their wreaths. We oftentimes speak of win-win situations, and this certainly qualifies! It checks the box of being an organized space that is both functional and beautiful.
In the inventory "room" we lined the walls with shelving units the client already owned. We zoned these units into sections for tools not used on a daily basis, vases, cleaning supplies and excess inventory to be sold in the store. The client owned two inexpensive countertop height shelving units. We positioned these in the middle of the inventory "room" to serve as a staging area as she is taking out needed items.
AFTER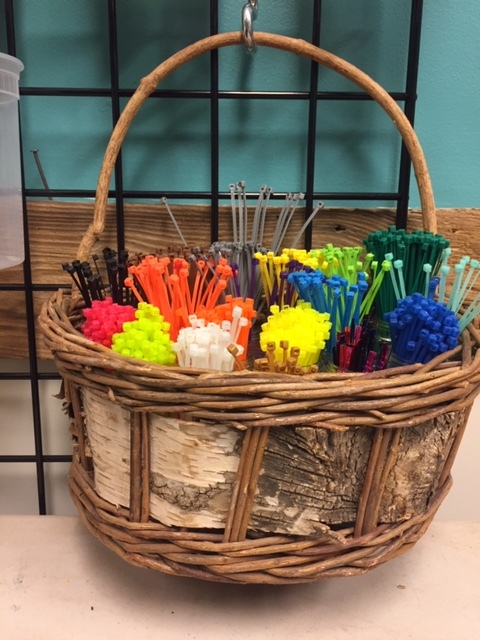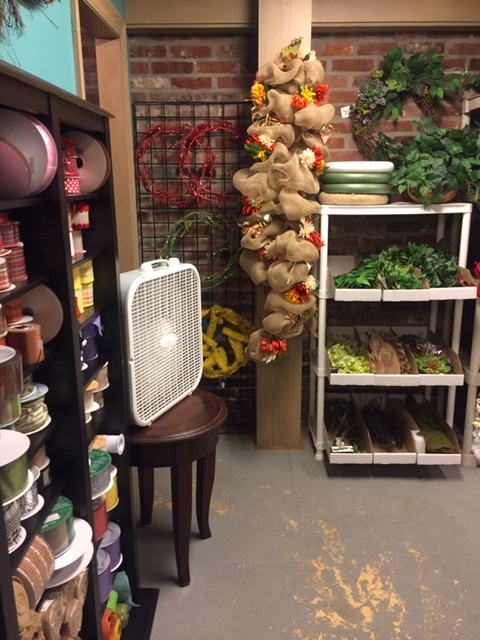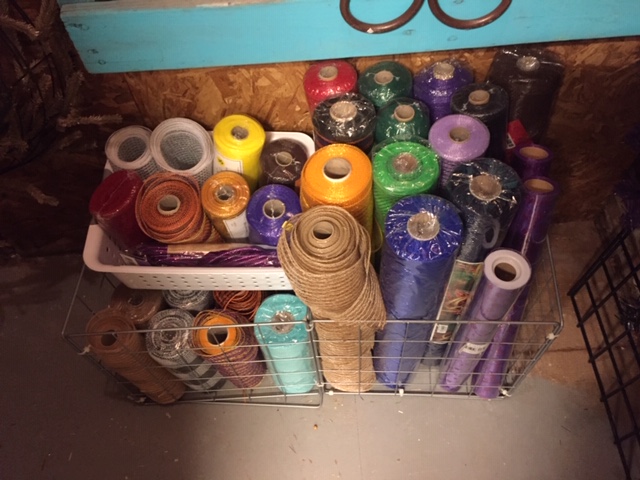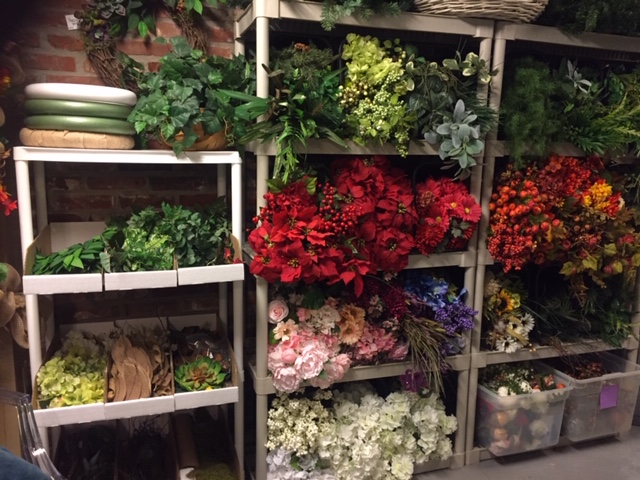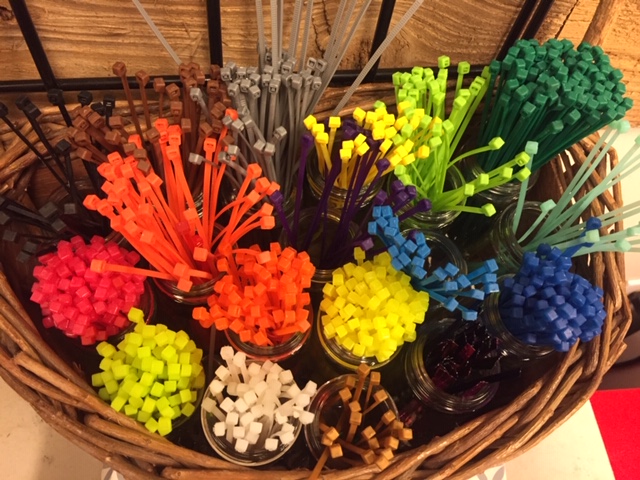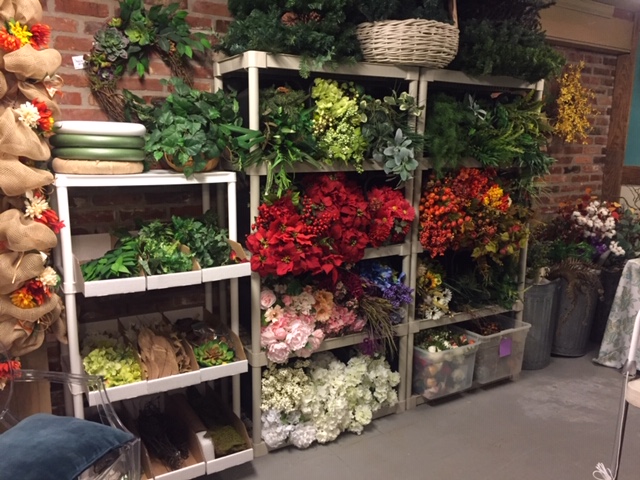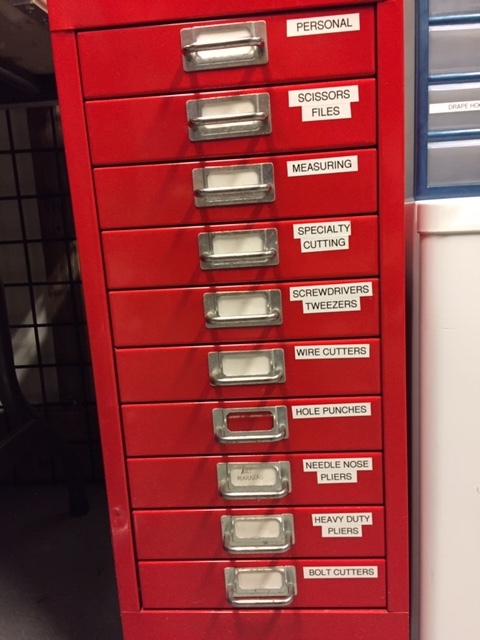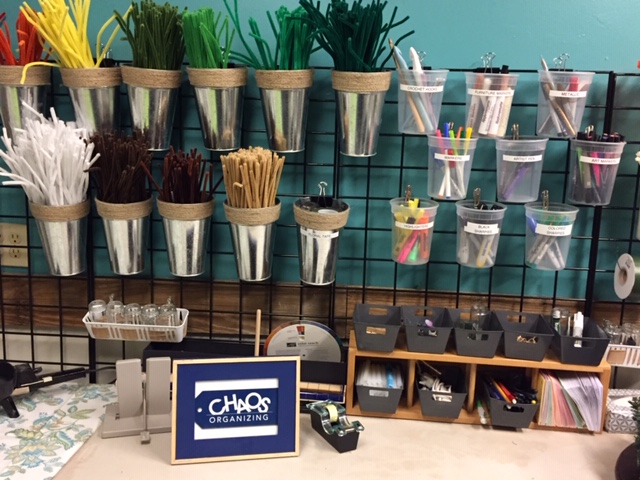 We hope some of the ideas we incorporated into this design serve as a creative spark for your project. As always, give us a call if you need our help in finding the perfect organizing solution.
Get our latest blogs to your inbox.
Subscribe below!