Mardi Gras season is sadly coming to an end. Out with the parades and King Cake and in with the Lenten season. Lent is 40 days, not counting Sundays (6 weeks), beginning with Ash Wednesday and ending with Easter Sunday. Participating Christians are fasting, as well as living in moderation and repentance.
For me personally, it's a time of sincere reflection where I truly look at the things in my life that need change, ask for God's guidance, and take the steps necessary to make that change. Some years, my lenten commitment has been been prioritizing my time. Other years, it's been as simple as adding exercise to my routine or even checking the mail everyday. It's setting a personal goal and sticking to it for 6 weeks!!
Lent coincides with the Spring season which makes it the best time to embrace decluttering while Spring cleaning! If you don't celebrate lent, no worries, just join us on a 6 week journey of Spring decluttering! In fact, plan a party or a crawfish boil in 6 weeks because a party ALWAYS motivates me to get things done! A black trash bag can hold 40 lbs so let's see how much "stuff" you can lose in 40 days!
Week 1: Closets.
Each day spend 30 minutes gathering items to toss or donate out of each one of the closets in your home. This includes the storage room off of the garage too. How many bags can you fill? Lastly, vacuum the floor and wipe clean any lighting or shelving.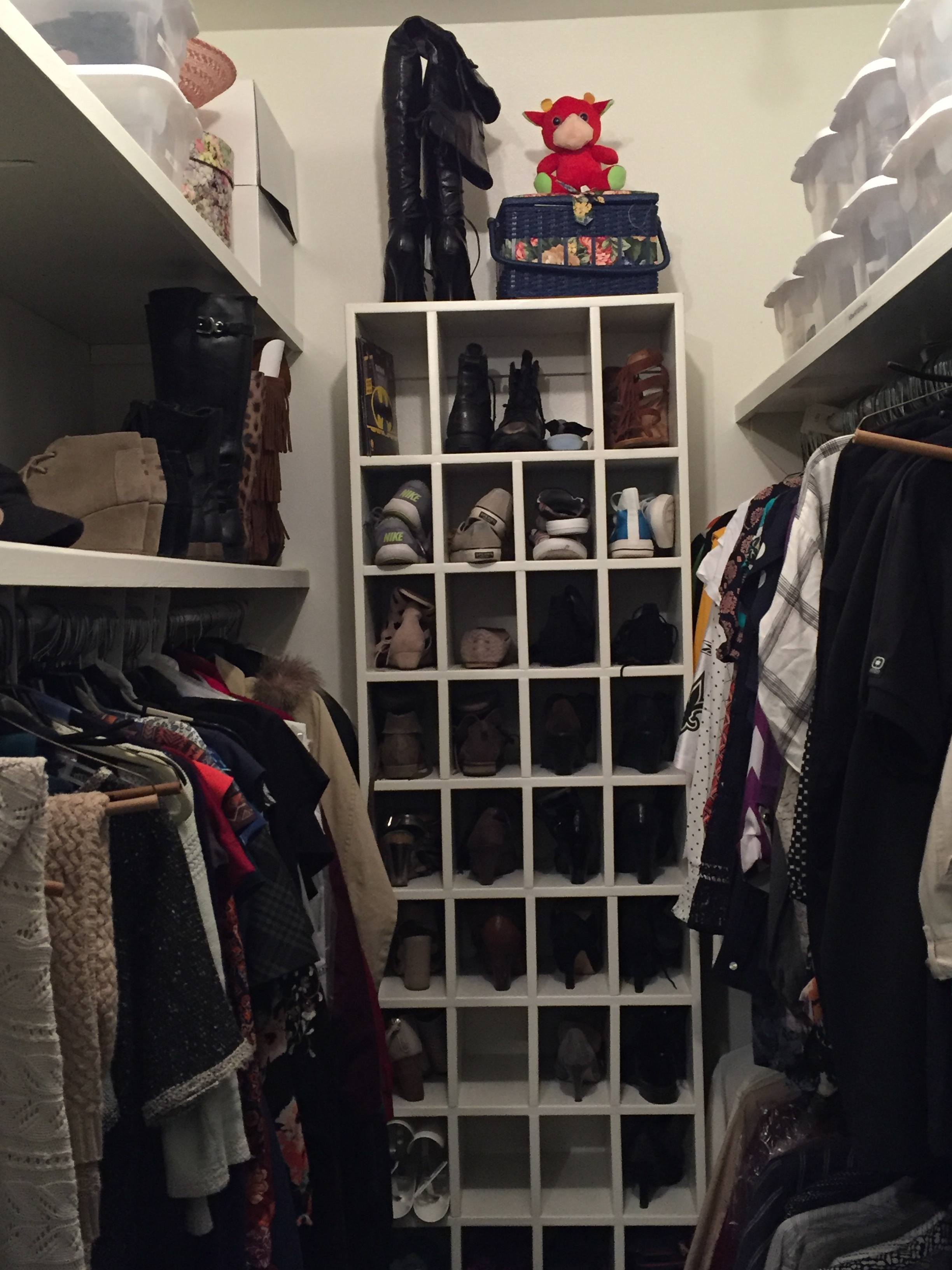 Week 2: Kitchens and Outdoor Kitchens.
Start at the top cabinets and work your way down to the bottom.
Top cabinets - wipe items you're keeping, toss or donate items not used often or ever, and wipe spills and fingerprints off the doors and shelves.

Counters - clear them and then clean them.

Refrigerator - toss old, expired items, wipe shelves. Do you need to change the water filter?

Bottom cabinets - wipe items you are keeping, toss or donate other items. Wipe shelves and doors.

Appliances - Clean. Donate the ones you aren't using.
Week 3: Office/Desk.
3 piles: Toss, file, action
Toss all junk mail. All of it. No, you won't go back and read that article from 2015 about the hummingbirds. Let it go! It's online if you really want to read it. (Take a picture of the recipes you want to try and store in a file on your phone or computer.)

File: Just do it. No whining allowed. We all hate it, but no one else will do it so just fix a glass of wine and get to it!

Action: Make a list. Get it done this week. All of it. No, you don't get a sticker. But email me and I'll tell you that you're a rockstar!
Week 4: Living Room and Entry Way.
Time to change the throw pillows to the spring colors! Seriously, who does this? (Ok, Lisa, my partner in Houston does this. Maybe she will come do this for us all! I'm concocting a plan for Lisa to help us under achievers without seasonal throw pillows!)

Books: I love books! I'm a former teacher so, of course I love books! Unless you have a library at your house, let them go! You can get them from your local library if you are dying to read them. Only keep what fits on your bookcase.

Throw blankets: I have 30. Ok, maybe exaggerating a tiny bit, but these teens end up using them for sleepovers all the time. Donate the ones you don't use to an animal shelter. They love them! I store the rest in a blanket chest or linen closet.

Sofa: Flip the cushions, checking underneath for the winning lottery ticket. When you find one, call me and let's celebrate! If not, just vacuum on top and underneath the cushions.

Fireplace: If Spring has sprung in your area as it has in ours, it's time to clean out the fireplace and toss the ashes. Be sure to follow the guidelines found here. I've seen a house catch on fire because of hot ashes, so be extremely careful!

Your entry ways set the tone for entering your home. What is this space saying about your life and do you want to change that tone? When my children were younger, this space was a hot mess because of all the activities! Now's the time to put away the items that don't belong there. Straighten the ones that do.

Everything else: Y'all know everything else lands in this room. Send it to its home. Bye!

Finish this room by cleaning any lights or fans and vacuuming the rug and under all the furniture.
Week 5: Bedrooms.
I'm about to get all serious on you now. Bedrooms need to be a place of rest! Look around your bedroom. Does it feel like a climate controlled storage unit or a peaceful place to rest your head after an exhausting day?
All flat surfaces need to be cleared. Sweet family photos (Limited!), maybe a lotion next to your bed, possibly a jewelry holder and maybe the current book you are reading or studying. That's it. You need nothing else on any surface in this space! It distracts from your peace and rest!

Whats under your bed? My wedding box of stuff from 24 years ago was under mine. What the heck am I waiting for? Do my kids really care who came to my wedding? I know who was there. We have photos and videos (In color! HA!), the rest of the "stuff"…..bye! (You know you're hanging onto those wedding receipts….let them go!)

Bedding: Wash the pillows, then the bedding! Dry clean if necessary. (Clean the ceiling fan right before this.)

Hang or fold the clothes on that chair. We all have one, you aren't alone. If they are clean enough to wear again. they are clean enough to be hung or folded and be put away. If you are Cajun, save your clothes. Now, cher!

Week 6: Bathrooms.
Wet places need a good cleaning. Clear the counter of the clutter. Any items needing to be on the counter deserve a pretty tray. This also helps keep a neat appearance on the counter.

Toss out old products. (Hair care, nail polish, body lotions, and soaps that you didn't like the smell…) Don't donate. No one wants old, expired stuff. Sorry, but just being honest. Contain like items and clean the shelves/drawers while you are there. Containing items helps the floor of the cabinets to stay clean.

Is the extra toilet paper cabinet all filled up? Don't have one? I found a narrow basket at HomeGoods that works perfect. Time to clean that toilet too. Your loved one will appreciate this clean space if they catch the flu. Nothing worse than a dirty potty.

Where do you keep the bathroom cleaning products? I keep mine right in the bathroom! Easy to use when you just have a few minutes.

Check your towels and washcloths. Make a list of anything needed.

This is also a great time to get new toothbrushes and clean the hairbrushes.

Well, that gets you through the main areas of a house.
Here are a few odd things to add:
Check your filters and smoke alarms if you haven't in awhile. Most are to be changed once a month.

Wipe down your doors, windows (Inside and outside) and walls. My back door gets really dirty with fingerprints since it's white.

Check all ceiling fans. Gently wipe and clean.

Clean the outdoor furniture and cushions.

Make sure the pool is ready to go! Only a few more months!

Power wash house and patio as well as all porches.

And it's time to clean out the garage too!
Now, folks. It's time for a good ol' Southern BBQ or Crawfish boil outside in that nice clean space!